Sales Page – Membership Site Launch Method
Dear Marketer,
If you want to earn profits month after month on autopilot, then membership sites are the BEST way to do it..
You can build them once, and you get paid over and over again.
But even if you have a brilliant idea for a membership site, it's a challenge to get it build, launched, and start signing up members (especially for the "technically challenged").

My name is Andrew Hunter and I know from experience that it can be a challenge making money with membership sites.
When I first started online I was building membership sites for clients all around the world.
I witnessed the blunders and failures of many entrepreneurs.
You know the saying 'Build it and they will come'?
Yeah right, like that ever happens.
You may think you have a good idea for a membership site, but getting a site up and running – making you money from recurring membership sales is not as easy as some people make it look!
Perhaps you know exactly what I'm talking about.
Complicated membership scripts
Little if any traffic
Lousy conversions
These obstacles alone usually kill a good membership idea before it even starts.


This may be our 'Lite' version, but don't let that fool you.  With MemberSonic Lite, you can create unlimited membership levels, protect unlimited content, and seamlessly integrate with PayPal.  MemberSonic Lite is bar none… one of the easiest membership sites plugins to use.
During this 60 minute recorded webinar I'll show you exactly how I build a complete membership site from scratch using MemberSonic Lite.
With the build out of the way, it's time to start making money!  In this module I'll provide you with 2 pdf action guides that will;
Show you how to get free traffic to your membership site
Show you how to get your first 50 members signed up!
As you can see… this isn't some package of tips and tools that we started building yesterday.  These are the exact same tools and systems we use everyday in our own business.
Now I'm sure you will agree that this is a no brainer quick start package to help you hit the ground running with your membership site idea.
And for the next 7 days only you can lock in for the one time low price of just $5.00
Oh yes, and if you have never purchased from me before, then you need to know that all of my customers are covered by a  30 day 100% money back guarantee if you are not entirely satisfied with this course.
My reputation is built on quality products and quality service.  Simply email us at support@pluginresults.com and we will assist you with anything you may need.
This offer is only available for the next 7 days, so don't wait… grab your copy today for just $7.00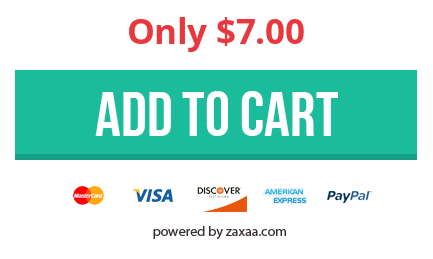 See you on the inside,

P.S.  Since this course includes a brand new 'lite' version of our best selling membership site plugin, this offer is a complete no-brainer if you want to build membership sites.

P.P.S.  What happens if you don't take action today?  Nothing… you are still stuck in the same rut you are in right now… not making any money online with your own membership site.  How would you like to change that?